Donkey Rides & Horse and Pony Trekking
About Us
Dunton Stables is a family managed donkey, pony & horse stable yard that is proud of its friendly and welcoming environment and the personal attention extended to each of its clients.
Donkey rides are an ideal activity for children of all ages. Our donkeys are well mannered and child friendly and make for a fun day out for all the family. Our 'fluffy faced' donkeys are famous all the UK, after making appearances at popular attractions and major leisure events and shows.
Donkey Ride Hire
In addition, Dunton Stables offers donkey ride hire, so you can enjoy Dunton donkey rides at your event or childrens birthday party. Call us (01675 470330) for pricing or send us your enquiries via our contact form
Pony Riding Health & Safety
Children from the age of 4 years are insured to ride and our clients are a mix of novice and experienced, young riders and adults who share a love of the countryside and of animals. The horses, ponies and donkeys who live at the yard are firm favourites with everyone.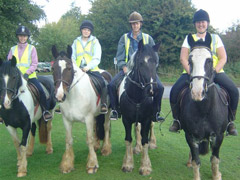 Each rider is provided with a hard hat and a body protector and the qualified riding instructors and out riders have a clear focus on ensuring your safety. Regular feedback given to all riders helps them to progress and to become more confident.
Enjoyable Riding Experience
Refreshments are given, free of charge, to riders and spectators and there are always staff on hand to show people around, explain the work being carried out and introduce newcomers to the animals and to each other. Toilet and changing facilities are accessible to all visitors and maintained to very high standards.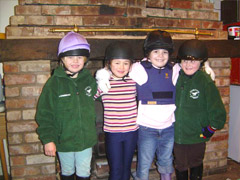 Affordable Horse & Pony Riding
Continuous market research ensures that the cost of horse riding and pony trekking at Dunton Stables is fair and competitive and provides clients with a really enjoyable, value for money experience. Client feedback is actively sought and used to improve the services on offer.
"Fluffy Faces Donkey Rides"
Our famous donkeys rides are available for events such as fetes, carnivals and birthday parties.
Horse Rug Washing Service
Dunton Stables provides a horse rug washing service, delivering professional cleaning results for your horse blankets and related items. See our horse rug washing price list for our competitive rates.